Environment
OMB composites EU a.s.
Based on meeting the requirements of ISO 14001, our company is the holder of Environmental Management System certificate.
The company management sets environmental goals that aim at improving the environment every year. We also meet the requirements of the Act on Air Protection (keeping operational records, measuring emissions, meeting reporting obligations, etc.)
In this area, ie air protection and waste management, our company cooperates very closely with authorized experts. In the event of an accident, the company has prepared an Emergency Plan, which was approved by the state enterprise Povodí Labe, Lesy České republiky - river management - the Elbe River Basin Area and the Municipal Authority Králíky - Department of the Environment.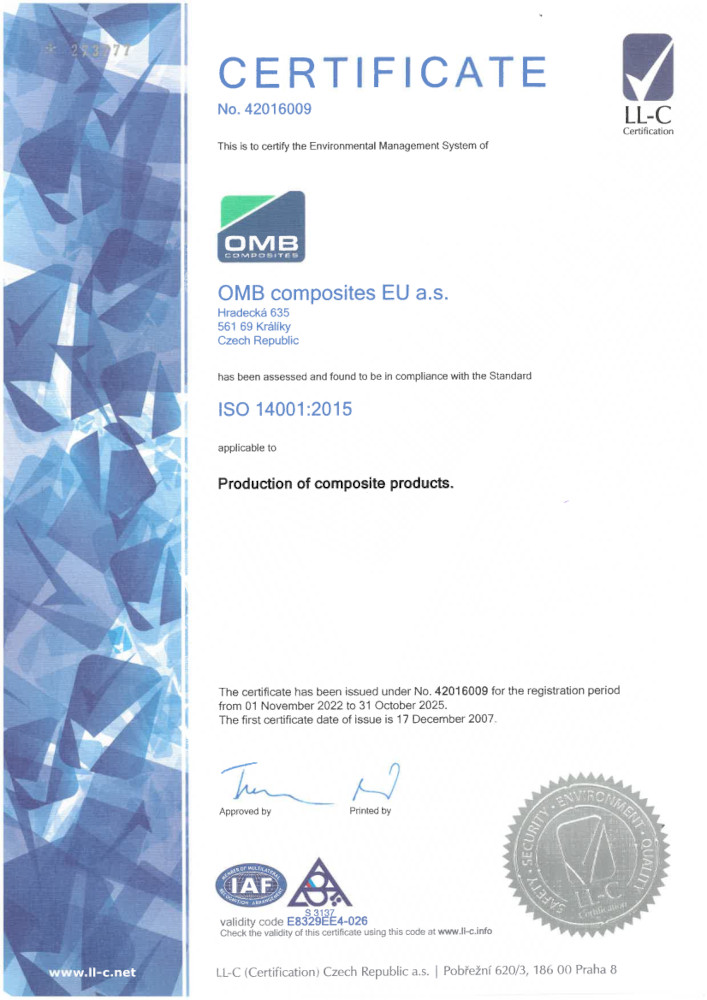 ISO 14001:2015
The certificate was renewed in November 2019 and is valid until the end of October 2022.
ISO 14001:2015
Environmental Management System
---